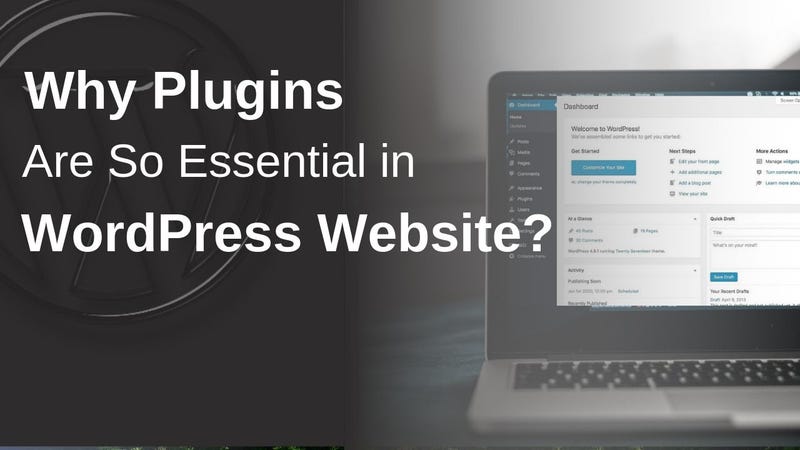 One of the best things about WordPress being an open-source CMS is that it has a robust library of plugins, which allow users to add custom functions and features and extend the functionality of the website.
Plugins can help you with everything from caching your website to help it run faster, to enhancing the SEO of your web pages, to adding social share functions to blog posts.
If you are just beginning to build your website you have probably noticed that plugins are very essential aspect of any WordPress website. So, exactly what are plugins? Why are they important to your Wordpress website?
What Are Plugins?
Basically, plugins are mini programs or a bit of code by an individual or a Wordpress developer experts that you can install, or "plugin", to your website. After installation, plugin is now a part of your website and is affecting it in some way. Using plugins, you can do everything, from small twist to massive changes to your website for a specific function. Also, some do not make any effective front facing effects but improves site performance & etc.
Many plugins are available free online with the option of upgrading to a premium version for increased functionality. While some plugins are only available through purchase. Typically there is no need for any paid plugins. The most widely used plugins are good and are available for free.
How do Plugins Work?
WordPress plugins are coded in the way, so that other Wordpress developers can add or write their own code to customize it. Along with this, the availability of robust hooks and filters in WordPress plugins will allow to modify the existing functionality or add new functionality.
Importance of Plugins in WordPress Website
The WordPress content management system is purely the platform your website is created from. It is not very advanced and doesn't offer a lot of functionality by itself. To increase this functionality you can either write your own code or hire a Wordpress developer expert to do it for you.
Without coding, We are not able enough to really do any advanced and complicated things with our websites.
So basically, plugins are designed to fill this knowledge gap and allow us to improve our site, increase its functionality, and better our user experience. By installing plugins to your website, you can:
· Speedup your website
· Secure your website
· Schedule full backups
· Optimize the blog for search engines
· Manage teams and editorial process
· To grow the email list
· Encourage Social sharing and block Spam comments easily and many more.
I hope, after going through this blog, you now have a better understanding of what WordPress plugins are and how they can vastly improve your website. If you have any queries or want to hire Wordpress website design company.